TKService LAUNCHES NEW VENTURE BASED ON 40 YEARS OF EXPERIENCE.
TKService is a dynamic, leading-edge company which is launching a new venture based on its 40 years of experience in sales and leasing of construction machinery and equipment of all the top Italian brands.
TKService brings a wealth of experience built up working together on major projects with its clients in some thirty countries, from Russia to South Africa, across Europe, and even as far away as Venezuela.
Our main specializations are tower- and self-erecting cranes of all sizes, formwork systems for vertical walls and floors, and scaffolding and shoring systems. But that's not all.
TKService now also offers purchasing partner services. We can help you evaluate and make the right choice of equipment most suited to your particular needs. Our consulting service will help you to find the best solutions for optimizing each stage of construction operations, thereby improving productivity and profitability of the construction site itself.
TKService puts you in direct contact with leading Italian machine and equipment manufacturers, outstanding brands that have achieved global reach through their products' demonstrable reliability and quality.
With us at TKService you get full-lifecycle service.
Our service covers everything – from initial consultation, where we support you in choosing the machinery and equipment best suited to your needs, through delivery and assembly on site, to assistance, warranty service and spare parts.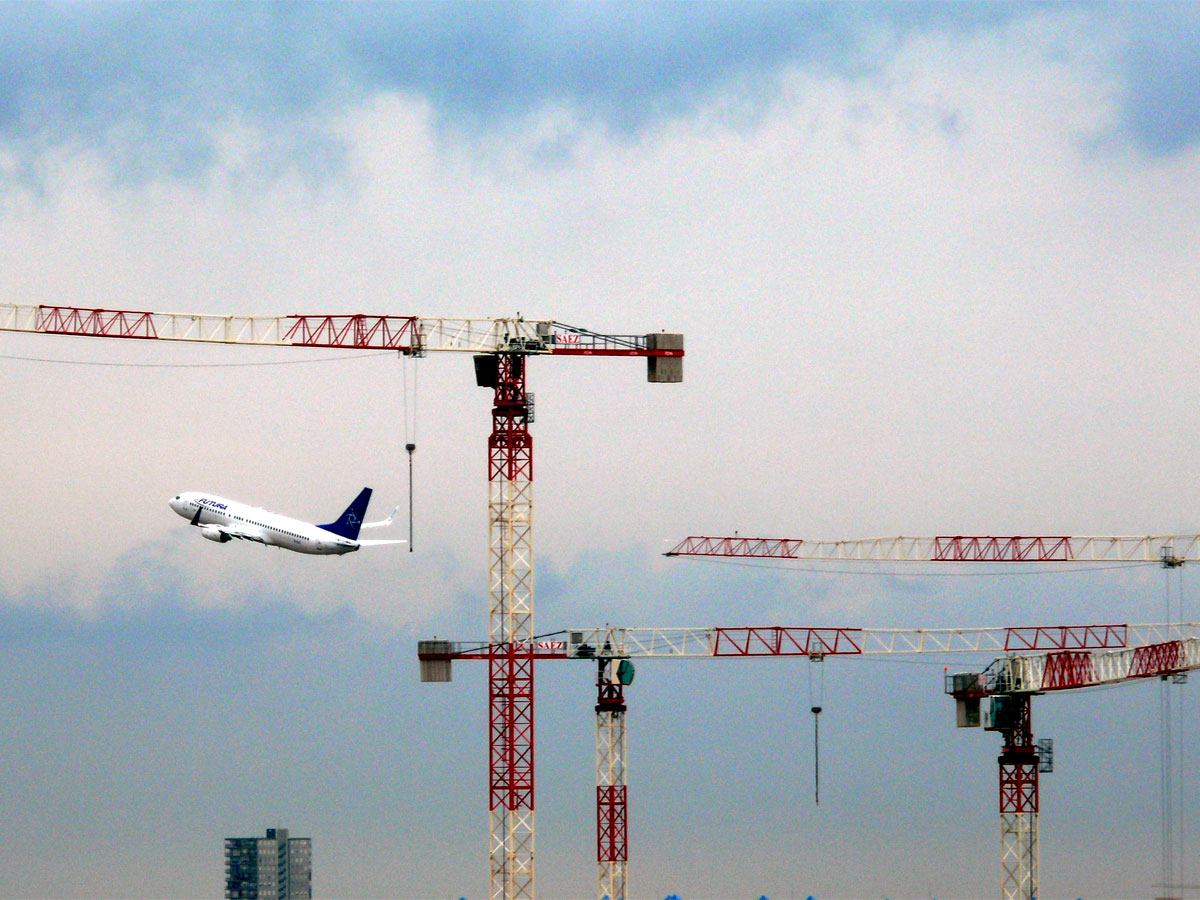 Faresin

Formwork
Together we build our history
Understanding the need for change in advance, and changing. This is the DNA of Faresin Formwork.
This is the dream of Guido Faresin, who since 1973 has chosen to change the construction sector, bringing spark and innovation to a static and saturated market.
The headquarters in Breganze is both the bond with the roots and nerve centre of Italian and international mechanical engineering, fertile ground for an entrepreneurial undertaking with its sights set on the future.
Here, Guido has shared with his team the energy and drive for change leading to the many successes over the years. Without ever forgetting the value of roots, he has conveyed the ability to look ahead, focus on exploration and the ceaseless drive towards technological , professional, and human improvement. A business model that Chiara, Lucia and Giacomo, the new Faresin generation, perpetuate and translate into today's language, know-how, and techniques.
Because making formwork means re-thinking space, creating opportunities for development, investing in research on new materials, construction methods and solutions: the solid foundations of the Italian leader and international benchmark in construction technologies.
Together we build our future
Working for the customer means working with the customer. A journey undertaken in the world since the origins: today Faresin Formwork is a global company with offices in Europe, Asia, USA, Australia and Africa. And in a constantly accelerating world, Faresin Formwork innovation moves on at the same speed.
Every year, 10% of turnover is invested in Research & Development of new materials, products and solutions; the machine fleet is upgraded with modern, efficient and fast equipment; the resources used in training enable us to keep constantly abreast with the latest systems; new partnerships are signed with local companies with a view to assuring a presence and rapidity in operation sites.
In order to be close, active and useful to local communities, making the best use of raw materials and resources, improving technologies and putting forth advanced solutions to help companies and people evolve.
Together we build value
Every project aims at generating added value over time from those benefiting from Faresin Formwork equipment – building site operators, customers, distributors, citizens – in a virtuous circle where business growth goes hand in hand with widespread wealth, for everybody. This is what a partnership with Faresin Formwork is about.
Together we build trust
The value of people: diverse professional skills sharing the same principles.
Quality. In listening, exchanging views, scheduling and support to meet specific needs with functional and long-lasting products, from commonly used equipment to highly customised engineering solutions, such as the special formwork.
Safety. In work organisation, in the solidity of structures, in using appropriate protection equipment and well-established procedures. For a construction site that is constantly under control.
Presence. In our day-to-day exchanges with firms, in system missions with agencies and institutions, in new developments displayed at trade fairs and events and in projects for World Fairs.
Responsibility. Towards countries, communities and their regions, promoting growth through modular solutions that are compatible with the environment.
Together we build engineering solutions
Engineering is not only a productive sector: it is the peak of Faresin Formwork experience and translates into solutions that are really state-of-the-art. Solutions, before products, that are able to meet the requirements of an advanced construction sector: effectiveness and continuity of performance, long service life, safety, flexibility, and customisation. The finest features of the range play out in the special formwork, which is designed and built in the Italian engineering centre in Breganze for highly customized projects, which can be adapted to different types of space, dimensions and requirements, according to specific infrastructural aims.
History, objectives, solutions. Values that have signposted the way for over 30 years: together we build the world.
Cattaneo Cranes
Luigi Cattaneo SPA was founded in Magnago (Milan-Italy) in 1954 as a company specialized in the construction of building tower cranes. Under the management of Cattaneo's family, the company is now one of the most significant example of all the companies dealing in tower cranes, also thanks to the constant research of advanced technical solutions and to the ability of its own workers.
For many years Luigi Cattaneo Spa is a fixed reference point for those companies who look for trusty, complete, modern and updated cranes: the diffusion of the Cattaneo trademark all over the country confirms this.
During the years, Cattaneo cranes have been exported and appreciated all over Europe and the entire world, carrying on and spreading the positive image of the leader company in building tower cranes.
Why choose a Cattaneo crane
The cranes made at our factory are projected and built to be reliable, last in time and ensure to the client, everywhere they are, in case of need, a ready availability of spare parts and specialized technicians. The technical office guarantees a valid pre and post selling technical assistance.
Quick assembling hydraulic crane.
– No electrical components on the jib and on the high parts of the crane.
Mechanisms and engines easily accessible for inspection: engines, limit switches, load limiting devices, whole electric system, gauge and oleo dynamic gearbox placed on the base of the crane for an easy maintenance and adjustment on ground.
– Complete equipment.
All Cattaneo hydraulic cranes are supplied in series with hot galvanization of the tower, jib and tie-rods, with job-site axle with 4 big pneumatic wheels, assembling and finishing ballast.
– Transportation on lorry within the loading gauge.
All Cattaneo cranes, in tow position, complete with axle and wheels, are transportable on lorries within the loading gauge according to the maximum measurements allowed by the Highway Code.
Planning and technical office.
Cattaneo cranes are entirely planned by the Luigi Cattaneo Spa technical office.
Planning, construction and prototype tests, carried on according to the Certified Quality System procedures, have to allow the realization of a new project adequate to the market requests, considering the technique and acquired knowledge deriving from the experience accumulated in over fifty years, to a solid technical tradition and the will of innovation.
The whole planning project is managed in a CAD 3D environment, with remarkable advantages regarding studying the crane movements, efforts analysis, maximization of the details. All the technical documents supplied together with the crane are realized by the technical office and they guarantee completeness, information accuracy and an easy consultation.
Prototypes tests are carried on meticulously and under extreme conditions about the structure mechanical stress both in loading test phase and, for hydraulic cranes with low rotation, in assembling and disassembling phase (e.g. with jib alignment during assembling).
Comipont Scaffolding
EXPERIENCE
Since more than 40 years, Comipontis leader in Europe in the production of scaffolding, props and building accessories.
With an experiencematuredfrom over 40 years of activity, we are a preciousally for construction companies, thanks to a wide range of products and an increasinglyrapid and professional service.
QUALITY
Completely automation and a modern production process guarantee a high qualityproduct and a maximum competitive position on the market.
SERVICE
Comipont'sofferincludes a service dedicated to technical and commercial assistance, to support customer in optimizing the organization of the construction site.
VERSATILITY
Quality, competence and service are Comipont strengths. Thanks to a deep knowledge of construction field and to the close collaboration with the costumer, we ensures the optimal solution for all needs.
All our products are exclusively MADE IN ITALY
SAEZ CRANE

SAEZ CRANE was founded in 1965 by Mr. Salvador Sáez, who began the construction of fast-erecting cranes, rapidly becoming industry leader in Spain.
Since 1993 the company SAEZ, thanks to a strong intuition, and led by the current manager Mr. Daniel Cánovas, decided to focus resources towards a new and different type of crane.
Thus the production of the successful series S46 and S 52 began, real warhorses of the brand, they distinguish themselves by the particular reliability, modularity of the elements and the heights attainable.
These peculiar features, immediately met the market consensus, constantly making the demand grow, with a strong diffusion of the product.
Always looking for innovative solutions, aimed at simplifying and reducing assembly time, at the beginning of the decade 2000, Saez begins manufacturing "Flat-top" cranes of the TL and TLS series, cranes without tie-rods, with modular elements and compatible with all models in production, which for performance, size and reliability, again meet the consensus of customers.
Currently the range is very articulated, up to the TLS 80, an 24-Ton load capacity crane with an arm of 80 metres.
In 2015 Saez started the sale of its first luffing jib tower crane, the SL 240.
In 2016, SAEZ presents the first "luffing" hydraulic crane, unique on the market.
Given the growing demand, SAEZ technicians are currently working on the new SLH 300 model, when finished, it will be the largest available hydraulic "luffing" on the market.
The success of the SAEZ crane is mainly due to the great reliability shown over time, in use at high and damp temperatures, of South American and African markets, as well as the more rigid temperatures of Poland and Russia.
SAEZ CRANE S.L., now a worldwide reference, exports its products to over 30 countries, the merit of this success is due to the intuition of Mr. Daniel Cánovas and the trust reciprocated by customers.